Thank you for trusting us with your home sale. Most of our business comes from referral and repeat business. Your opinion means a lot to us. Below are links to leave us reviews. You can just write it once and copy and paste it on the other sites. That way you only need to write it once.

Thank you so much!
To stay informed about real estate and the local community, follow Brandy & The Coffey Group on social media!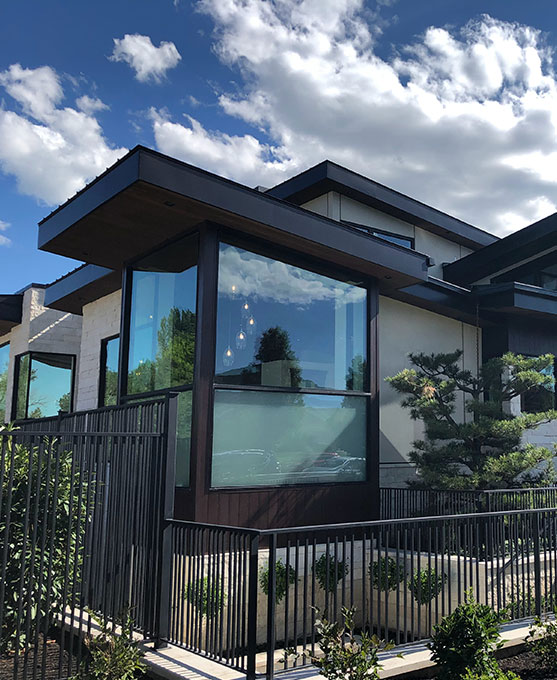 My experience working with Mike was excellent. As an out of town buyer, I leaned on Mike quite a bit for advice and questions and he was always professional and prompt with his responses. I would highly recommend Mike to anyone looking to buy/sell.
Finding a good real estate agent is tough! Especially one that kicks butt at what they do. We were referred to Brandy and her team by a friend of ours. After the first few minutes of talking with her on the phone, we said "this is who we want!" She's good at what she does. She's busy (because she's good), but still always found time for us. I've got to give her credit... She shares her candid thoughts on the properties, yet maintains a professionalism that will knock your socks off. A class act and fun. One of a kind. I have purchased two homes through Brandy, and look forward to purchasing additional in the future. If you are looking to move to the Sarasota area and are looking for the best, reach out to her. It will be the best home-buying decision you'll make.
We are very pleased with our home selling experience with the Coffey Group Realtors. Brandy & her staff were very professional and caring throughout the process. The photography listing of the house was incredible compared to other realtors' listings. They worked hard to arrange the showings and open houses. We appreciate Brandy's knowledge of the area & selling process. She is very detailed oriented which made a huge difference & ensured a smooth sale. I highly recommend Brandy Coffey / Coffey Group Realtors.
Because we had a unique home to sell we felt we needed a real estate team that was well versed in upgraded finishes. I met with two other realtors before I met with Brandy. She immediately started discussing the value of our home and you could tell she really understood the difference between a custom home and a production home. During our initial conversation she asked if she could offer some suggestions to help the home look great in video and photos. Of course I accepted her suggestions. Some of them included relocating furniture, other decorating ideas etc. She sent a professional videographer and once the home was posted it was pending within 24 hours and the deal was closed quickly. Communication with the buyers realtor was difficult at all times and it seemed there were many roadblocks because of a language barrier and unfair requests. Anytime an inspection had to be completed, they were there with me answering all of the questions. Very professional at all times. The Coffey team took care of everything and communicated constantly with us, even in the evening and weekends. I can't say enough good things about Brandy and her whole team.
We purchased a property after searching for 6 months and could not have been happier with our Coffey Group experience. Meagan West is a fantastic agent, friendly and very responsive. As we narrowed our search, she collected relevant property information and put everything on a spreadsheet, including links to HOA documents and local municipal websites, to help us make a final selection. She continued to make everything easy from the negotiation through closing. I highly recommend Meagan and the Coffey Group!
Brandy and her team at the Coffey Group were excellent to work with. Moving our family and our business from the Northeast to FL is no easy task especially in this red hot market. Brandy was with us every step of the way. She helped us find the right home and get it at the right price. She even showed up on the final walkthrough and then came back after we moved in to assist with some renovations. I highly recommend Brandy and look forward to using her again!
Great realty agency. We worked with Bria to find our new waterfront home in Port Charlotte. She was a great asset to have and was diligent in following up with us and others during the process, despite some challenging communication gaps with the seller's agent. It would have been much more stressful had it not been for Bria's professionalism, patience, and knowledge. We couldn't have done it without her. She was a great representative of this wonderful agency. If you're looking for a home anywhere from Sarasota to Punta Gorda, contact then and you won't be disappointed!
Great real estate professionals. Helped me in every facet of my purchase. Very knowledgeable of the Sarasota market and saved me thousands in his negotiation skills. Expert, responsive and professional. I would highly recommend Corbett.
The Coffey Group has been such a delight to work with! Brandy and her team of smart successful local experts are top notch. It is tough to find a good dependable responsive realtor. I have worked with plenty and found The Coffey Group is the best. They went above and beyond in the sale of my house and even got me more than I was asking for. I highly recommend the group. You can't go wrong with The Coffey Group. They got people from Sarasota to North Port to Orlando. All I worked with and spoke with have been professional. Brandy- Thomas- Bria. From my first phone call to their office I knew they were who I wanted representing me. They have great connections for other services too! Referred me to an excellent attorney and lawn care company I use to this day. I am always buying and selling real estate and I would trust no one else with my money. If you are thinking of buying or selling real estate, give them a call immediately.
Great expertise and knowledge of the Sarasota market. Helped in every facet of the buying process. Excellent service.