Certifications &
Memberships
NATIONAL ASSOCIATION OF REALTORS
Brandy has been awarded the National Association of REALTORS®' Green Designation, the only green real estate professional designation recognized by NAR. Brandy achieved this prestigious designation after completing topic-specific coursework designed specifically for REALTORS®. The designation courses were created in collaboration with a multidisciplinary team of industry experts from across the country; ensuring designees gain comprehensive knowledge of high-performance properties and issues of resource-efficiency in relation to real estate and homeowners. More specifically, she was trained in understanding what makes a property green, helping clients evaluate the cost/benefits of resource-efficient features and practices, distinguishing between industry rating and classification systems, listing and marketing green homes and buildings, discussing the financial grants and incentives available to homeowners, and understanding how buyer and seller preferences may be inspired by resource-efficiency. "Living green is about making healthy choices that are also easy on your wallet. NAR Green Designees have the necessary resources and relationships to effectively work with you to find your next home or assess your next green project," said Marc Gould, Senior Vice President of NAR's Member Development group. NAR's Green Designation was developed in response to growing consumer awareness of the benefits of resource-efficient homes and buildings. The designation helps consumers understand the positive impact of home performance and identify REALTORS® who can help them realize their green real estate and lifestyle goals. As a NAR Green Designee, Brandy has gained the knowledge and the tools necessary to become a trusted green resource for Southwest Florida. For more information please contact us on our team line at
941.404.4737
---
KNOCK CERTIFIED
Brandy is also Knock certified. I attached her badge, information about the program, and graphics about the program.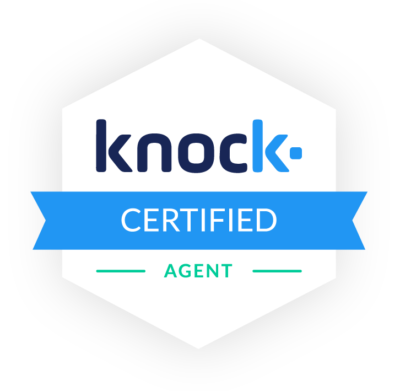 ---
Next Move Military
Brandy is also a member of Next Move Military. Tailored real estate offerings to our U.S. Military is, at its core, the mission of
@next_move_military
. Although we maintain a national scope, Next Move Military is primarily focused on adaptive coverage in the regions surrounding military bases – areas where many Veterans and active duty personnel reside. These neighborhoods are, many times, neglected by major real estate brokerages. Prior to Next Move Military, the surrounding base areas to live did not have reliable real estate agents in place who could be trusted (over and over and over again) with your move. #LocalExpertise means you're in great hands. Our
@nextmovemilitary
Realtors are experts in the relocation process. Every member of our team has "been there and done that"! They know the struggles, stressors, timelines of a PCS, and specialize in how to navigate every angle of the relocation process for our Veterans on a personal level. Ensure that the real estate transaction(s) for your next move is overseen by an expert agent professional, whether it be listing a home, buying a home, or coordinating a simultaneous sell/buy in two different locations. Visit their website to learn more info about them:
https://makethenextmove.com/about-next-move/
Subscribe to
Next Move Military YouTube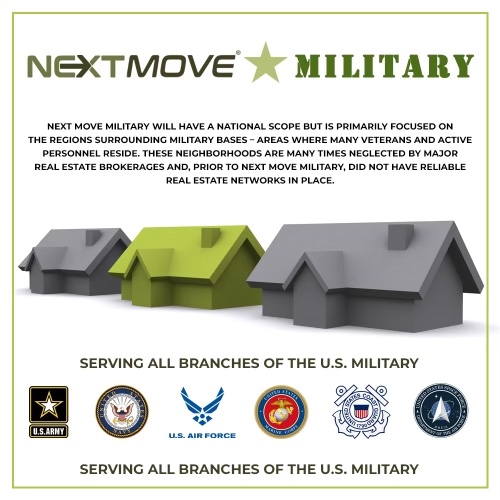 ---
Women's Council of Realtors

Brandy has joined the Women's Council of Realtors. The Women's Council of Realtors is a network of successful REALTORS®, advancing women as business leaders in the industry and the communities they serve.
Women's Council of Realtors Values
The Power of Relationships
Success in business today is achieved through positive, productive relationships. The Women's Council of REALTORS® provides an environment of collaboration in which members can form, build, and maximize relationships for business and personal success. When members share their time, talent, and experience, the entire industry is advanced.
Leadership
To continue to grow and be successful, every business, industry, and community must have leaders who can see the change that is needed, organize resources, and engage the hearts and minds of those around them. Through the Women's Council of REALTORS®, members develop and apply newfound leadership skills and qualities across all areas of their personal and professional lives.
Professional Credibility
Members of the Women's Council of REALTORS® are career professionals. We operate based on a shared value system of integrity, respect, consistency, and a commitment to excellence and continuous development.
Diversity
The Council member network is enriched through the celebration of and active outreach to the full diversity of our industry. At the same time, the strength of the organization lies in what unites us all – our shared values.
Involvement
Active participation increases membership value. Participation in the Women's Council of REALTORS® is the opportunity to contribute to change and to be changed, personally and professionally.
Success
Success in business brings credibility, influence, and greater opportunity. Wealth creation through business success also leads to long-term financial security, greater independence, and more quality of life choices.
Influence
Positive change will come from greater inclusion of women's perspectives in positions of influence in the real estate industry and in the broader community.
---
RASM REALTORS® Charitable Foundation
Brandy is also the Vice-Chair for the RASM Charitable Foundation Committee. As REALTORS®, we believe everyone should have a safe place to call home and a community of which to be proud. RASM REALTORS® are invested in communities where we live, work, and play. Giving back to the community, RASM has long partnered with area organizations in Sarasota and Manatee counties. We are also dedicated to one another, as REALTORS®.
Purpose
The Foundation was established to consolidate RASM's scholarship and community giving programs and have a greater impact in the Sarasota and Manatee area.
RRCF Mission
The RRCF's mission is to enhance the quality of life and opportunities in Sarasota and Manatee counties, and support RASM members in need, through the direct gifts of RASM members.
RRCF Objectives
Provide a tax-deductible method for members to contribute to RASM's charitable endeavors
Support Sarasota & Manatee communities
Provide student scholarships for higher education
Assist RASM members in crisis
---
The Accredited Buyer's Representative
The Accredited Buyer's Representative (ABR) designation is for real estate professionals who have a passion for working with buyer-clients and want to take their excellence and service to the next level.

---
CRS Certification
Certified Residential Specialist (CRS) is the highest credential awarded to residential sales agents, managers and brokers.
Volume Requirements
U.S. CRS Designees
60/30/30 Program
60 transactions or $30 million in volume in the past five years
Pro Program
10+ years as a licensed real estate agent
150 transactions total, or an average of $1 million per year with at least 40 transactions
Non-U.S. Designees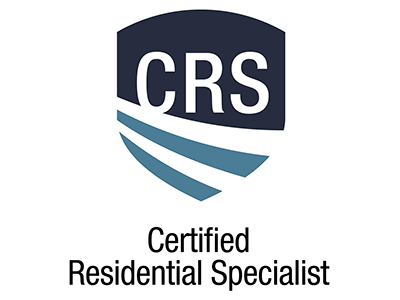 ---
RSPS Certification
The Resort and Second-Home Property Specialist (RSPS) certification is for REALTORS® who specialize in buying, selling, or management of properties for investment, development, retirement, or second homes in resort, recreational, and/or vacation destinations.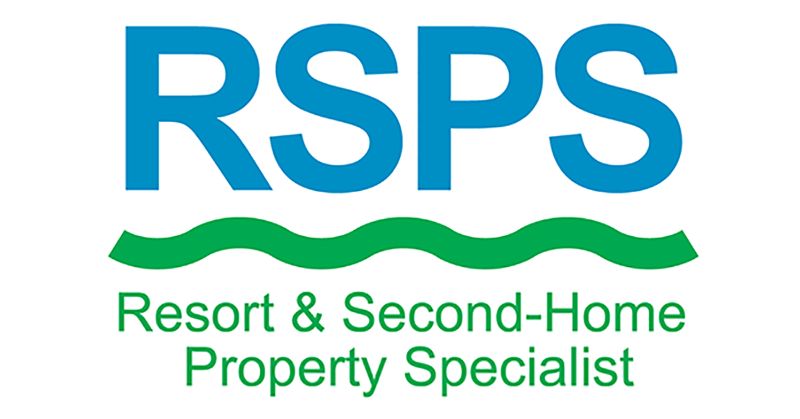 ---
TRC Certification
The Transnational Referral Certification course prepares real estate professionals to make and receive compensated referrals using the ICREA Transnational Referral System and integrate international referrals into their business plans. The course covers finding a referral partner, agreeing on compensation, meeting customer service standards, participating in the compensation dispute arbitration process, and using ICREA business tools.

---
KW Sports & Entertainment Division
Keller Williams Realty International is the world's largest real estate technology franchise by agent count with more than 1,100 offices and 200,000 associates. For the first time ever, we have come together as KW agents to develop a powerful division of agents focused on our collective sports and entertainment clientele – welcome to @kwsportsentertainment and I am proud to be a member agent. The combination of Keller Williams' geographic reach, along with the recognition as the number one franchise in units sold and sales volume in the United States, means our alignment is on a scale never before approached. At its core, the KW Sports + Entertainment division is deeply collaborative. KWSE agents strive to go beyond the transactional real estate relationship, coming from service to add value and support our clients (and each other!) through a common lens. #Onward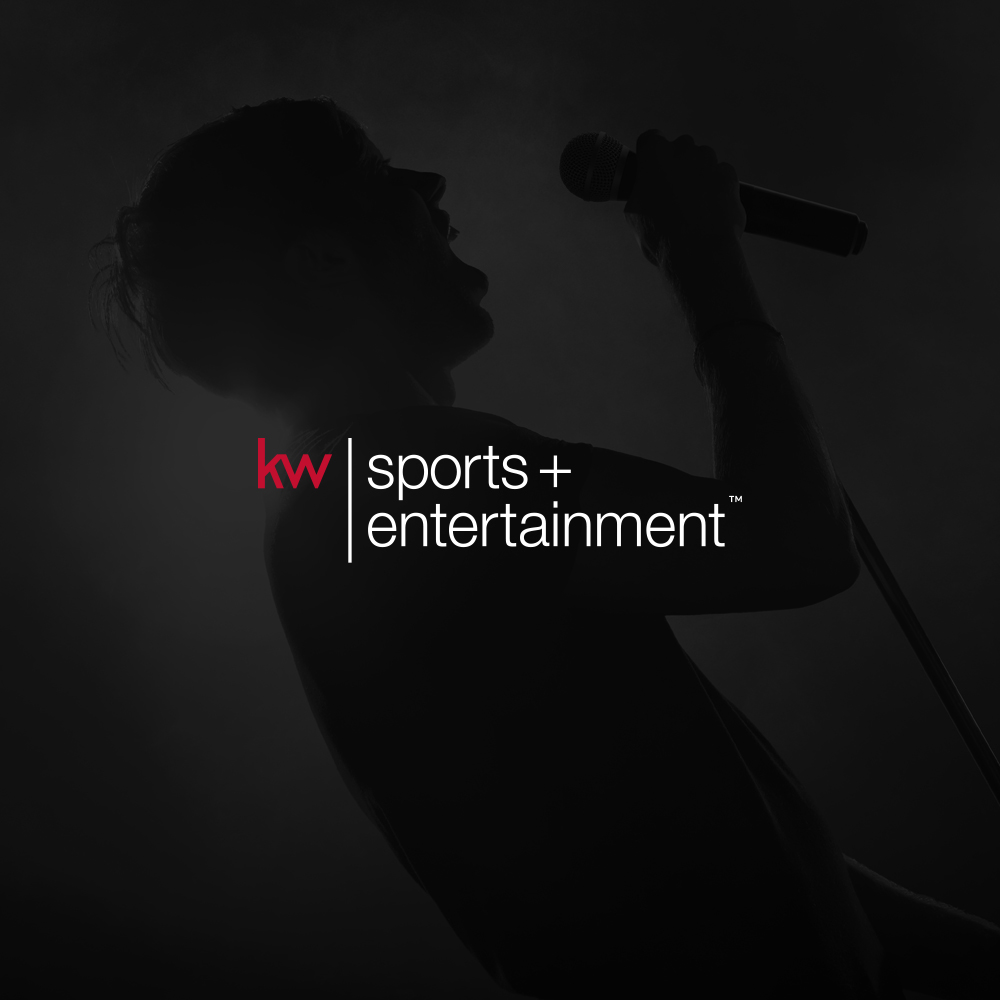 ---
Millions Dollar Guild