Certifications &
Memberships
NATIONAL ASSOCIATION OF REALTORS
Brandy has been awarded the National Association of REALTORS®' Green Designation, the only green real estate professional designation recognized by NAR. Brandy achieved this prestigious designation after completing topic-specific coursework designed specifically for REALTORS®. The designation courses were created in collaboration with a multidisciplinary team of industry experts from across the country; ensuring designees gain comprehensive knowledge of high-performance properties and issues of resource-efficiency in relation to real estate and homeowners.
More specifically, she was trained in understanding what makes a property green, helping clients evaluate the cost/benefits of resource-efficient features and practices, distinguishing between industry rating and classification systems, listing and marketing green homes and buildings, discussing the financial grants and incentives available to homeowners, and understanding how buyer and seller preferences may be inspired by resource-efficiency.
"Living green is about making healthy choices that are also easy on your wallet. NAR Green Designees have the necessary resources and relationships to effectively work with you to find your next home or assess your next green project," said Marc Gould, Senior Vice President of NAR's Member Development group. NAR's Green Designation was developed in response to growing consumer awareness of the benefits of resource-efficient homes and buildings. The designation helps consumers understand the positive impact of home performance and identify REALTORS® who can help them realize their green real estate and lifestyle goals.
As a NAR Green Designee, Brandy has gained the knowledge and the tools necessary to become a trusted green resource for Southwest Florida. For more information please contact us on our team line at 941.404.4737
---
KNOCK CERTIFIED
Brandy is also Knock certified. I attached her badge, information about the program, and graphics about the program.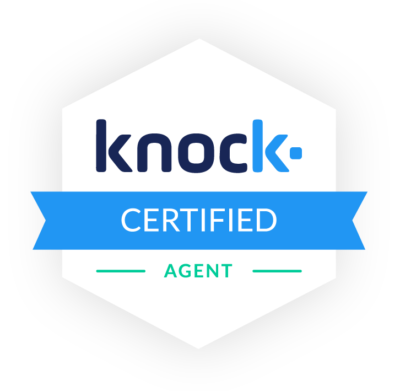 ---
Next Move
Brandy is also a member of Next Move.
Next Move is a powerful network of licensed luxury real estate professionals who collaborate to manage the full lifecycle of real estate acquisitions and sales servicing the unique needs of the private client in over 100 international markets. Next Move REALTORS® draws on the Network's wealth of hyperlocal real estate expertise, branding, education, and referral opportunities. Whether in need of a lease, multi-unit investment, or primary residential purchase or sale, Next Move clients are guaranteed to experience an unforgettable concierge service.
Visit their website to learn more info about them: https://makethenextmove.com/about-next-move/
---
Women's Council of Realtors

Brandy has joined the Women's Council of Realtors. The Women's Council of Realtors is a network of successful REALTORS®, advancing women as business leaders in the industry and the communities they serve.
Women's Council of Realtors Values
The Power of Relationships
Success in business today is achieved through positive, productive relationships. The Women's Council of REALTORS® provides an environment of collaboration in which members can form, build, and maximize relationships for business and personal success. When members share their time, talent, and experience, the entire industry is advanced.
Leadership
To continue to grow and be successful, every business, industry, and community must have leaders who can see the change that is needed, organize resources, and engage the hearts and minds of those around them. Through the Women's Council of REALTORS®, members develop and apply newfound leadership skills and qualities across all areas of their personal and professional lives.
Professional Credibility
Members of the Women's Council of REALTORS® are career professionals. We operate based on a shared value system of integrity, respect, consistency, and a commitment to excellence and continuous development.
Diversity
The Council member network is enriched through the celebration of and active outreach to the full diversity of our industry. At the same time, the strength of the organization lies in what unites us all – our shared values.
Involvement
Active participation increases membership value. Participation in the Women's Council of REALTORS® is the opportunity to contribute to change and to be changed, personally and professionally.
Success
Success in business brings credibility, influence, and greater opportunity. Wealth creation through business success also leads to long-term financial security, greater independence, and more quality of life choices.
Influence
Positive change will come from greater inclusion of women's perspectives in positions of influence in the real estate industry and in the broader community.
---
RASM REALTORS® Charitable Foundation
Brandy is also the Vice-Chair for the RASM Charitable Foundation Committee.
As REALTORS®, we believe everyone should have a safe place to call home and a community of which to be proud. RASM REALTORS® are invested in communities where we live, work, and play. Giving back to the community, RASM has long partnered with area organizations in Sarasota and Manatee counties. We are also dedicated to one another, as REALTORS®.
Purpose
The Foundation was established to consolidate RASM's scholarship and community giving programs and have a greater impact in the Sarasota and Manatee area.
RRCF Mission
The RRCF's mission is to enhance the quality of life and opportunities in Sarasota and Manatee counties, and support RASM members in need, through the direct gifts of RASM members.
RRCF Objectives
Provide a tax-deductible method for members to contribute to RASM's charitable endeavors
Support Sarasota & Manatee communities
Provide student scholarships for higher education
Assist RASM members in crisis